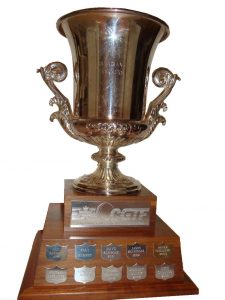 The 2019 CGTF TEACHERS CUP
We are very pleased to host the Canadian Golf Teachers Federation members in Niagara Falls, Ontario, for the second straight year.  It is open to all WGTF members in good standing.
There are many reasons for choosing Niagara Falls this prestigious event.  It is a border town and tourist city/region that offers a variety of accommodations, entertainment, and of course, great golf.  Entertainment includes family-geared fun at the two indoor water-parks and the Clifton Hill amusement area.  Adults can enjoy the city nightlife, the two casinos, and of course, the falls themselves that draw millions of tourists each year.
The nearby airports also make it very attractive.  Pearson and Hamilton Airports are relatively close by for Canadian travelers, but for any Americans wishing to fly in, they can travel to Buffalo Niagara International Airport, which is less than 30 minutes away, with lower fares compared to flying into Canada.
The format of this event will include some new ideas and some returning valued components of our recent CGTF events that have been popular with the participants.  A discussion was held with competitors at the end of our 2017 tournament to see what changes they would welcome
and what they felt made it a great value.  Having this knowledge will definitely help us to keep the standards high in offering the 2019 version.  If you are able to join us, Niagara Falls, this October, you won't be disappointed!
Dates – September 30th  – October 1st & 2nd 2019
Sept 30 – Practice Round
October 1 and 2 –  CGTF Teachers Cup Tournament Rounds
Facility
Legends on the Niagara – Ussher's Creek Course
All three rounds will be played on the Ussher's Creek Course.
Information
Divisions will include Open, Senior, Super Senior and Women's for the tournament.   Prize money will be based on participation in each division.  Second-day play will be determined by the score of the previous round.  Tee times will be drawn at random for day number one by division.  Day number 2 will be based on scores from day one. 
Tournament Fees
Early-bird pricing end May 15th, 2019 – $350.00 Canadian Dollars
Regular Pricing is – $395.00 Canadian Dollars